WHY?
This was more than a life lesson for everyone. we learn to love, we learn to cry, we learn about homesickness, homesickness for what is gone, for what can no longer be as before, for what we thought was useless. nostalgia and love, things that were no longer said and felt with sincerity was just something normal and routine! I hope that after this madness passes people can have real feelings as they are feeling now! and that this is a mission of just teaching that simple things like a coffee or a haircut is as good and being able to hug people and being able to see people's smiles is as good as we would like now. death scares us and the mask covers feelings will be happy or sad.
about my broadcasts: if i'm broadcasting in a public place i'll just be naked or something in a private place (bathroom, locker room ...) i don't put my integrity as a human being and woman at risk for money! the people around me are not forced to deal with this kind of awkward situation. in my country and in the environments I go to there are rules and ethics. I am a lady and not a cheap whore who does everything for money! feeling adrenaline and different from sexual exposure this is a crime in my country! when I'm broadcasting at home, you have a complete and hotter menu! at home I can do everything a couple does in their privacy for two! enjoy public adventures and comfort when I'm at home.
Me !
Hi. My name is Louise I am a Brazilian and in my country we speak PORTUGUESE . I am here to work and achieve my personal goals. I'm not here to get a boyfriend or date. enter my room have fun and your tokens will be for the construction of my goals. use the menu and don't be arrogant or rude i hate it. stay in my room if you want, stay free and spend your tokens wherever you want and don't expect a show for free or ask me for anything for free, i will ignore you or block you if you are rude or boring! if you can't help, don't disturb my day!
sex: sex is the exchange of souls the touch of a kiss or the exchange of body sweat is something very serious for me. Do not confuse my work on the internet with my personal life. on the site I allow myself to have pleasure and get to know my body and use my imagination with someone who is cool and makes me have an orgasm! It is good to know that you allowed yourself and we cum together!
my personal life: I had a marriage that lasted 5 years, I separated 3 years ago and since then I am alone and I don't want anyone in my life! I learned a lot in those 5 years and the most important thing for me today is my freedom and my goals. I have been on this site for almost two years and I have achieved many goals. today i have my own apartment my car and some personal investments. I was always very smart with every dollar earned on this site! so I have a good return. I'm a business woman I'm not here to buy bags and shoes! I am here to build my empire I am a woman who has intelligent ambitions. if you want to contribute to my goals just have fun as you feel at ease. you will be welcomed in my room!
✅
working here taught me a lot about the male universe and it made me be more objective and intelligent. to be here I needed to have a great emotional control because there are many clean souls and many dirty souls! we never know what happens here we just live. I hope my smile brightens up the day of sad people and that happy people remain happy!
read more!
I am a business woman, I am objective and decided what I want and what I think! I'm not here to pretend or try to be what I'm not! like me for the woman I am! If you are one of those guys who add value to women by country or ethnicity, you are not welcome in my office! values ​​are taught by great people and not chosen by ethnicities or countries!
Only for Fan Club subscribers

Only for Fan Club subscribers
Videos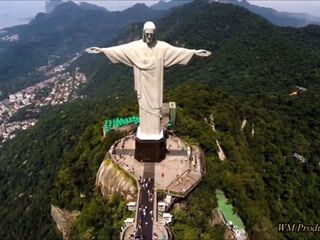 03:19
Only for Fan Club subscribers
00:09
Only for Fan Club subscribers
00:07
Only for Fan Club subscribers
00:20
Only for Fan Club subscribers
00:59
Only for Fan Club subscribers
00:59
Only for Fan Club subscribers
00:20
Only for Fan Club subscribers
00:47